きりんのジョージ【Sサイズ】Beco Cuddly Recycled Plastic Giraffe【Small】
¥2,980 tax included
the last one
Japan domestic shipping fees for purchases over ¥10,000 will be free.
Shipping fee is not included. More information.
【素材】再生プラスチック(RPET)

【サイズ】
S サイズ :16 x 8 x 5cm
M サイズ:24.5 x 12 x 7.5cm
L サイズ:31 x 15 x 10cm

【特長】
・再生プラスチック
・最大15本のペットボトル
・ダブルステッチ
・スクイーカー(鳴り笛)入り
・柔らかくてかわいい
Add to Like via app
BECO 再生繊維ソフトきりん犬用おもちゃ【Sサイズ】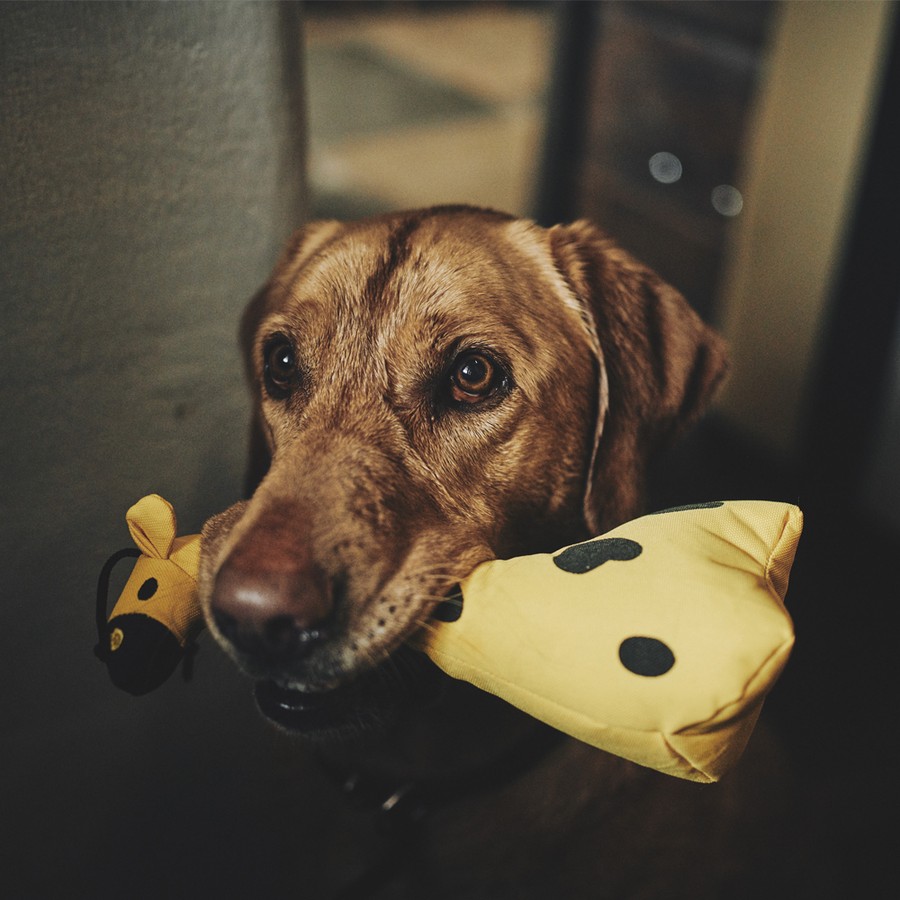 犬は愛するのが大好きです。飼い主がお出掛けしている時は一緒にお留守番してくれるお友達が必要です。キリンのジョージは犬が大好きなぬいぐるみで最高のお友達です。
時には一緒に丸まったり、時にはバトルもしてくれます。自然を廃プラスチックから守るために、100%リサイクル素材で作られています。
再生プラスチック
自然は素晴らしい。人間はその素晴らしい自然を守る義務があります。再生ぬいぐるみは布も詰め物も再生プラスチックです。廃プラスチックを再利用したおもちゃはリサイクル(再生)、リユース(再利用)への意識を上げれたらと思っています。布のパネルはダブルスティッチイングで繋げられてます。縫い目により強く丈夫なおもちゃになっています。
注意事項
遊ばせる際は必ず目を離さないでください。
食べないように注意してください。
磨耗してきたら、食べてしまう恐れがありますので使い続けず新しいものに変えてください。
Beco Recycled Plastic Giraffe Dog Toy【Small】
【Materials】Recycled Plastic (RPET)

【Size】
S - 16 x 8 x 5cm
M - 24.5 x 12 x 7.5cm
L - 31 x 15 x 10cm

【Features】
• Recycled plastic
• Up to 15 plastic bottles per toy
• Double stitched
• Squeaker inside
• Soft and cuddly
Dogs love to love. When you're out and about they need a friend at
home. Enter George the Giraffe. A soft and cuddly toy that dogs love to
curl up with, and sometimes wrestle. Made from 100% recycled material
to keep waste plastic out of nature.
About Recycled Plastic
Nature is amazing so we all need to look after it. The cloth and stuffing
of this toy is made with recycled plastic, giving waste plastic a second
life and encouraging recycling and reuse. The panels are woven
together with double stitching. It makes the seams that much
stronger and hard wearing.
Care Instructions
Supervise your pet during play.
Replace when worn.
Reviews

(20)

Shipping method / fee

Payment method