【大・ミッドナイトブルー】BECO クラシックバンブーボウル【Large Midnight Blue】Beco Classic Bamboo Bowl
¥2,580 tax included
the last one
Japan domestic shipping fees for purchases over ¥10,000 will be free.
Shipping fee is not included. More information.
【素材】
・竹パウダー
・PLAレジン:PLAは植物由来の素材です
・コーンスターチ
・ブランコート・もみ殻

【サイズ】18.5 x 18.5 x 6.5 1.65L

【特長】
• 持続可能な竹
• BPAフリー
• 食洗機対応

〖English below〗
Add to Like via app
BECO クラシックフード&水飲みバンブーボウル【大・ミッドナイトブルー】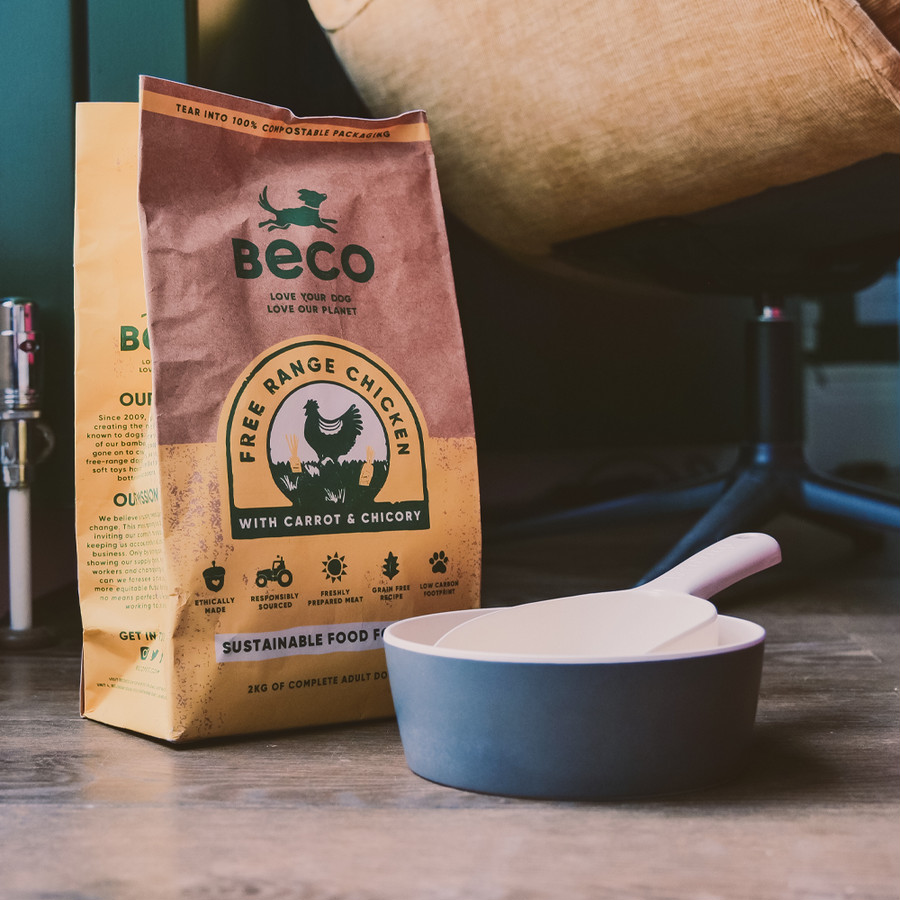 現代的な生活のためにクラシックでシンプルなデザインのボウル。持続可能な方法で竹から作られたワンちゃんのフードと水用ボウルはどんなお家にも合います。色彩豊かな濃い青はワンちゃんとみた夜空を思い出させてくれます。
竹について
竹は草の一種です。木より30倍速く豊富に成長します。30倍多くの酸素を生成し、35倍多くの二酸化炭素を吸収します。高くて密に成長し、貴重な耕作地を他の作物のために節約します。
お手入れ
頻繁に暖かい水と洗剤で洗って下さい。
食洗器対応:上の段、低温度
Beco Bamboo Food & Water Bowl【Large Midnight Blue】
【Materials】
• Bamboo powder
• PLA resin - PLA is a plant-based material
• Cornstarch
• Bran coat/rice husks

【Size】18.5 x 18.5 x 6.5 1.65L

【Features】
• Sustainable bamboo
• BPA free
• Dishwasher friendly
An understated bowl for contemporary living. With a classic and
simple design, this sustainably made bamboo food and water bowl sits
comfortably in any home. A deep and rich blue, reminiscent of the clear
night sky on your adventures with your dog.
About Bamboo
Bamboo is a species of grass. It grows in abundance 30 x faster
than trees. It produces 30 x more oxygen and absorbs 35 x more
carbon dioxide. It grows tall and dense saving precious arable land
for other crops.
Product Care
Wash regularly in warm soapy water. Dishwasher friendly - top shelf, low temperature.
小はこちら【Also in Small】
Reviews

(19)

Shipping method / fee

Payment method